Need for Speed High Stakes Downloads
Mercedes-Benz 600 SEL W140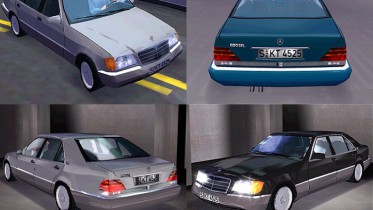 Author:
Prophet
Added on: October 11, 2002
Viewed: 10,236 times
Downloaded: 1,774 times
Share this car:Click to copy URL
This is the first car I've seen of Prophet, and I can say I'm impressed. Close to perfection, without an extravagant polycount. The career mode features 1 upgrade, that turns it from a '91 into a '96 model.
Because there's a showcase included, the overall size is 4.5 mb.
Damage
Yes
Convertible
No
Dashboard
Yes
Class
AA
Vidwall
Yes
Serial #
14
Windows
Clear
Licence Plate
Non-editable
Top Speed
162 mph
260 kmh
Polycount
5402