Need for Speed High Stakes Downloads
Lamborghini Murcielago LP670-4 SuperVeloce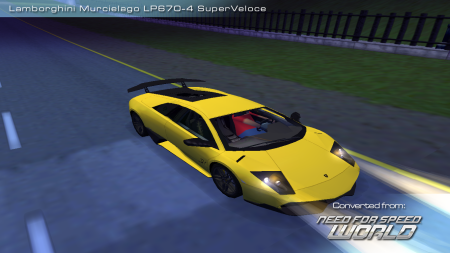 Added On September 3, 2023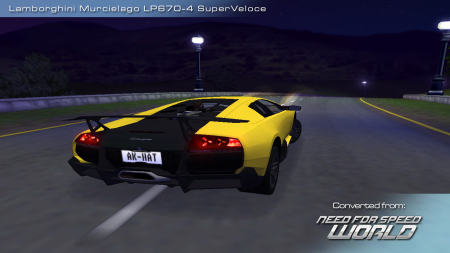 Class
AA
Serial #
37
Damage
No
Dashboard
Yes
Convertible
No
Vidwall
Yes
Windows
Clear
Licence Plate
Customizable
Top Speed
213 mph
341 kmh
Polycount
11504
Driver
Animated
-- NFS HIGH STAKES MOD --
Lamborghini Murcielago LP670-4 SuperVeloce
The most extreme and radical Murcielago ever made,
and the culmination of almost 50 years, of Lamborghini's V12 made by Bizarrini,
which has been around since 1963, and the third model in the SV saga.
A brutal power of 661 hp, and 100 kg. less than the standard Murcielago LP640.
It comes from NFS World, to frighten its rivals, and destroy records.
7 Colors:
- Giallo Orion
- Arancio Atlas
- Verde Ithaca
- Turquoise
- Argento
- Bianco Isis
- Nero Nemesis
* Textures from NFS World, NFS Pro Street and real life car (only doors and steering wheel)
* Sounds from V12 6.5, from NFS World