Need for Speed High Stakes Downloads
Fantasy Skull Buster Pursuit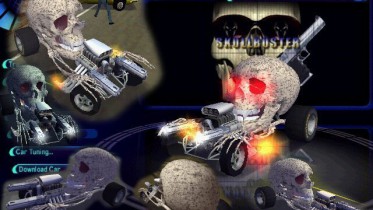 Author:
Sniper
Added on: May 21, 2003
Viewed: 9,294 times
Downloaded: 1,458 times
Favorited: 0 times
Share this car:Click to copy URL
This is something a little different to say the least, but I think it looks pretty cool. Lots of Polygons (12500) so the HiPoly Patch is required to view it in the main screen. Lots of neat little details, like, moving hands with steering, flashing headers, glowing eyes and a free special edition Wallpaper...
Try it out!
Damage
No
Convertible
No
Dashboard
None
Class
Pursuit
Vidwall
Yes
Serial #
44
Windows
Clear
Licence Plate
Non-editable
Top Speed
150 mph
240 kmh
Polycount
12500
Driver
None