Need for Speed Hot Pursuit Downloads
Loading Screen Krita File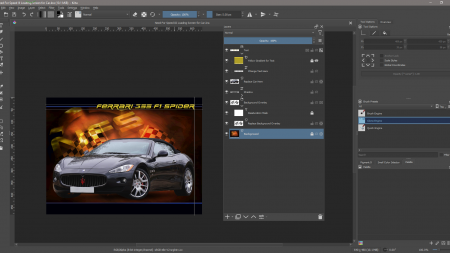 Added On October 29, 2022
File updated on: October 30, 2022
This is a file for use in Krita 5.0 or above. Completed with guide curves, and gradient which matches very close to the original game, on top of the background which is a recreation using many loading screen. "Background Overlay" is based on the special corvette available for Walmart edition of NFS3(?). You can replace text by double clicking.
Font to install: https://fonts2u.com/earth-normal.font
Special note on font: Use Cap Lock.

Version 1.1

uploaded October 30, 2022

ExoticLover uploaded a new version. The new file is 1.04 MB.

1) More accurate background
2) Font setting changed to match original game font.

Initial version

uploaded October 29, 2022

ExoticLover uploaded initial version. The original file is 1.03 MB.