Need for Speed Hot Pursuit Downloads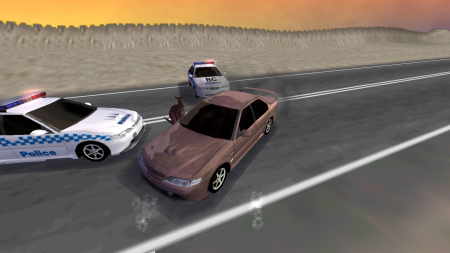 Higher quality model as EA replacement plus a few minor fixes.
Stats:
512x texture for high quality texture mod on VEG patch
256x texture can be used instead by renaming CARGAR.TGA
2650 (2710 pursuit) total combined polygons for compatibility with unpatched game:
1495 (1515 pursuit) polygons for high quality model (LOD0)
887 (907 pursuit) polygons for medium quality model (LOD1)
452 (472 pursuit) polygons for low quality model (LOD2)
12 polygons for tiny model (collision)
New sound adjusted from original sample (no longer sounds like a lawnmower)

Corrected dashboard camera shift to match Right Hand Drive configuration

Slighty revised gear efficiency to remove shift skipping

Increased the speed while cornering to reduce slowdowns
Revised colour list to match the actual colours I, plus added non-GT colours to complete the grid
A replacement for Atlantica cruiser is also included, this time with body adjusted to match the actual GLi model. And of course, an alternate GT cruiser is offered as option with a convenient .bat file to switch between the two versions.
Special thanks to our favourite Australian Schnoobler whose help was crucial to get this mod done, including a source model, colour schemes, a lot of obsessive insights and beta testing