Need for Speed Carbon Downloads
2020 Chevrolet Corvette Stingray (C8)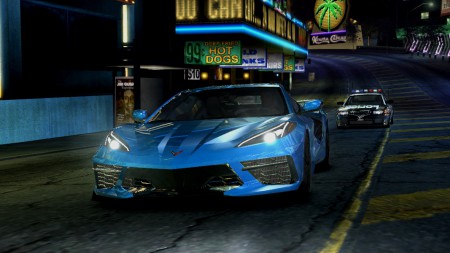 Views 4,892
Downloads 857
This car replaces None (Addon car)
2020 Chevrolet Corvette Stingray (C8) [XNAME: CORVETTEC8]
***DON'T UPLOAD THIS MOD IN ANOTHER SITE WITHOUT MY PERMISSION***
***BEFORE YOU DOWNLOAD: I'm not sure if this mod is Compatible with Improvement Mod or Redux Mod, since it was tested on base game. Downloading and installing this mod means that you take the risk***
***MOD NOT COMPATIBLE WITH THE LATEST VERSION OF CARBON BATTLE ROYALE. DON'T ASK FOR SUPPORT FOR THAT MOD***
Conversion from Project CARS 3, with parts and textures from Need For Speed Shift 2: Unleashed, Need For Speed World and Need For Speed Hot Pursuit 2010.
***Refer "readme.txt" for customization features and credits info. Thanks for download***
Bugs and some details...
Vinyl UV-Mapping may not be perfect but you can apply vinyls with no problem.
Did you find another bug? Let me know.
Installation
Every step and links to resources are fully detailed in "readme.txt". If you have a problem during installation, let me know.
Last comments
Since the last uploaded mod, my PC has been playing too many shadow games, and unfortunately it lost one of them, and the punishment due was a travel to the shadow realm. So I wasn't able to make mods until now that I could fix it.
Since Project CARS 3 models are now a thing, I decided to give a try one of them.
Request are CLOSED.
As always... Do you think performance and/or sound can be improved? Feel free to edit, but please share to the community, so everyone will enjoy the mod.