Need for Speed Carbon Downloads
Audi S4 Polizei (cutscenes)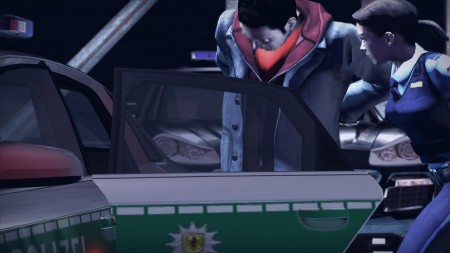 Added On December 17, 2017
Views 2,672
Downloads 333
Version Carbon
Brand Audi
This car replaces Police Cut scene car (COPMIDSIZEINT)
Car converted by Tails
___________________________________
Type of mod: Car
Model: Audi S4 Polizei (cutscenes)
Replaces: COPMIDSIZEINT
Known bugs: Door position is not perfect.
Credits:
EA Games - 3d model and textures (NFS PS, HP2010)
HSVRules - ripping the lightbar and its textures (NFS:HP2010)
nfsu360 - Mod Tools
How to install the mod:
1. Install wheel position with NFS:Carbon Car Setup which you've, I assume, already opened.
2. Open the game and enjoy your new polizeiwagen!
Do not upload it on any other site without my permission. You can provide link, but not upload any part of this mod.
___________________________________