Need for Speed Most Wanted (2012) Downloads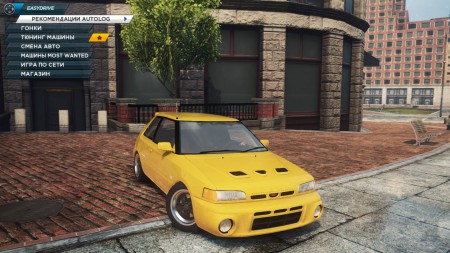 Views 2,094
Downloads 129
This car replaces Porsche 911 Turbo 3.0 (VEH_1085186)
This car was converted from Forza Horizon 5 by YochiThMaster333 aka Eevee (me). This is also my first NFS Most Wanted 2012 mod.
Replaces: Porsche 911 Turbo 3.0 (930)
Known bugs:
The metallic paint affects car's lights
The light texture does not change (too new to know about lights texture)
The rims are still Fuchs of 930 Turbo (tool limitations)
The car is not right-hand drive and had to be changed to left-hand drive due to limitations
Light glow and exhaust fire locations are misplaced (tool limitations)
How to install:
Extract the BNDL files to game directory/VEHICLES. Mind about making backups first.
FAQ:
Q: What is game directory?
A: That's the folder where your NFSMW12 installed
Uploaded on:
nfsaddons.com (this site)
nfscars.net
Please don't reupload to these sites.
Thanks to:
Binko_J for NFS BNDL Model Challenger
Oleg M. for Zmodeler