Need for Speed Pro Street Showroom
Brand60's Toyota Supra RZ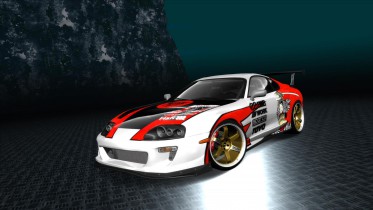 Owner: Brand60Brand60's garage
Viewed: 601 times
Share this showroom:Click to copy URL
Toyota Supra RZ (Mk4) is a twin-turbo sports car produced by Toyota from late 1992 to 2002. The

Supra RZ was designed as an export model for the European and North

American market. It is powered by a sequential twin-turbocharged

inline-six engine, codenamed '2JZ-GTE', that produced 320 hp, which was

only available with 276 in Japan due to horsepower restrictions at the

time of production. The RZ model was produced alongside a naturally-aspirated SZ-R. The

Supra RZ received a facelift in 1997 with minor interior changes, as

well as new lights such as clear housings for the turn lights on the air

intakes. Production of the North American models ended in 1998 due to

the introduction of newer crash test standards and rising production

costs. In its home market, production continued until 2002.