Need for Speed High Stakes Showroom
pete9516's SEAT Leon Cupra (actually not a Cupra but author named it like that)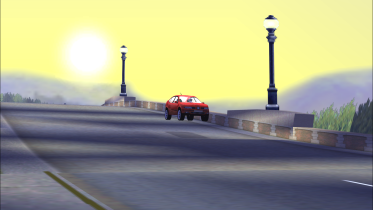 Owner: pete9516pete9516's garage
Viewed: 250 times
Share this showroom:Click to copy URL
2002 Seat Leon 1.8 20V
https://www.automobile-catalog.com/car/2002/3072260/seat_leon_1_8_20v.html#gsc.tab=0

Made by rytas
Original Readme:
CAR: Seat Leon Cupra
SERIAL NUMBER: 5
AUTHOR: rytas
EMAIL: rytisd@mail.lt
Used tools: ZModeler (almost everything modeled with it)
CarCad v1.5b (damage)
Fce Finish v2.00.02 (dummies and smoothing as well as colors)
Paint Shop Pro v7.04 (textures and screenshots)
Fce Center (you know why)
Real Tuner (handling)
Thank you for downloading my car. This is my second vehicle for NFS HS built completely from
scratch.
INSTALLATION:
Extract files to the following directories:
car.viv data\cars\slcu\
slcu.qfs data\feart\vidwall\
creat slcu directory in savedata\cars\ if you want the game to remember your made custom
colors.
CREDITS: BOMFUNK for the idea
everyone at www.racerplanet.com/forum for information about modelling
ZModeler staff for replying to my questions about the tool
NOTE:
If your game crashes it's probably because of serial number conflict. Use Serial Number
Editor to correct this.
READ THIS CAREFULLY:
YOU ARE NOT ALLOWED TO TUNE, MODIFY, UPLOAD TO ANY SITE OR CONVERT TO ANY OTHER GAME(S)
MY CARS WITHOUT MY PERMISION. CONTACT ME VIA EMAIL FIRST.
Now go and drive the car!