Need for Speed Carbon Showroom
Sgt. Drifter's Audi R8 Le Mans Quattro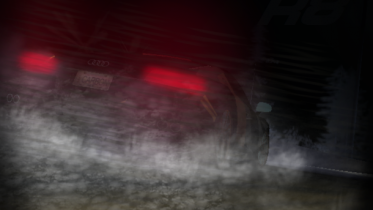 I took a screenshot from Need for Speed: Carbon and I modified it to make it look extreme; an R8 dashing in the canyon on a rainy night. P.S = I added my own livery to the stock version.
Note that this is my first car in the showroom. (!)
I only had one picture but at least it is enough.