Need for Speed Projects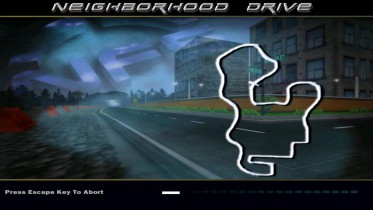 A completely new track for NFS High Stakes! I've been working on it since September 2021.
This track will have the standard NFSHS features (animated objects, texture, working rearview mirror, type 6 objects, etc). It will replace the Country Woods track.
Completed so far:
- All buildings added.
- Track shape.
- Slight track elevations.
- Functioning Divided highway.
- Rearview mirror can be used without CTD.
- Good view distance.
- Pursuit mode works fine.
- AI traffic and Racers can drive around the track forward and backward without getting stuck.
- Mirrored textures
- Streetlamps and signs
-New ini files.
-Light glows
-Raytracing.

This project has been completed and is available for download!
Download now!