Need for Speed News
NFSAddons: This Week - October 18-25, 2019
Mike
October 25, 2019 2:15:01 pm PDT
0
General NFS

Photo credit: Paul Spain (
nfspolicehq.com
)
Hey NFSAddons users! Have you been wondering what's going on this week around the site? Here's your answer!
28 new showrooms were added. Check them out below:
Click to View
There were also 9 new comments posted this week (7 new sotd comments and 2 new car comments).
And to finish up the week, 2 cars were favourited (Escort MKIII (1982-1986) was the most popular).

Lastly, just for fun, check out the most popular addon and SOTD from this week 10 years ago!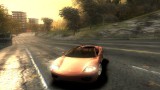 Ferrari 360 Spider
Version: NFS:MW
By: Arushan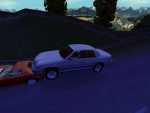 Date: 2009-10-25
Submitted by TS
Thank you all for visiting this week, let's make this list even longer next week!