Need for Speed World Downloads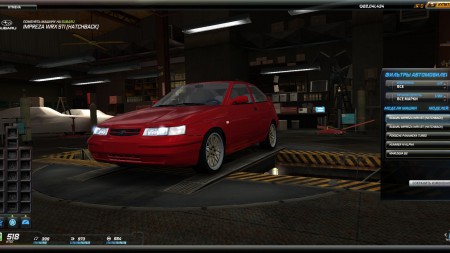 Views 1,042
Downloads 145
This car was converted from Lada Racing Club, NFS Underground 2 and Forza Horizon 4 by YochiThMaster333 aka Eevee (me).
Replaces: Subaru Impreza WRX STi Hatchback
Tuning:
Bodykits
Spoilers
Hoods
Rims
Neon Glow
Window Tint
Paint
Vinyls
Performance
Features:
Known bugs:
After installing wide bodykit, vinyls can be only applied on hood (this does not affect on non-wide bodykits including stock)
How to install:
Run NFS-VltEd, then click "File - Open" and look for NFS World game directory
Then click "File - Import - ModScript", pick Lada21123nfsw_setup.nfsms and click "Install". Save.
Run the game and choose Subaru Impreza WRX STi Hatchback. Lada 112 Coupe will be visible instead of Subaru Impreza WRX STi Hatchback.
FAQ:
Q: What is game directory?
A: That's the folder where your NFS World installed
Uploaded on:
nfsaddons.com (this site)
nfscars.net
nfsmods.xyz
Please don't reupload to these sites.
Thanks to:
nfsu360 for his NFS-CarToolkit
Oleg M. for Zmodeler