Need for Speed Underground 2 Downloads
1992 Toyota Celica GT-Four ST205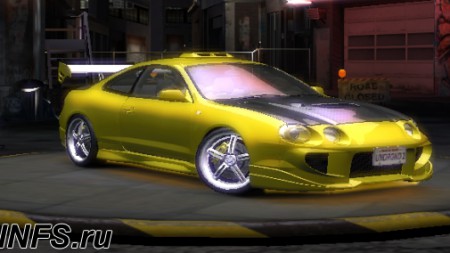 Version Underground 2
Brand Toyota
This car replaces Toyota Celica (CELICA)
Description: Toyota Celica GT-Four is converted from the game Juiced2 HIN. Replaces CELICA.
Tuning:
-Bumpers -Thresholds
-Spoilers
-Air
intakes
-Wheels
-Exhaust pipes
-Hoods
-Perfomance
-Neon
-Doors
-Spinners
-Painting work
-Toning
-Light headlights
-Purging nitric oxide
-Neon engine
How to install: - Extract the CELICA folder to the CAR folder in the game directory.
- Install the gt4.u2car file using the NFS-CfgInstaller.exe program.