Need for Speed Undercover Downloads
Koenigsegg CCXR Special Edition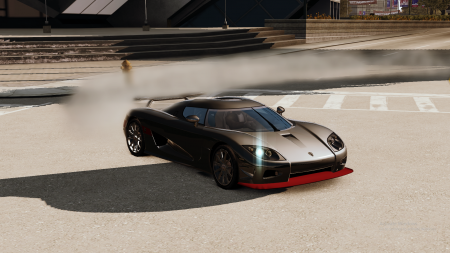 Added On November 28, 2020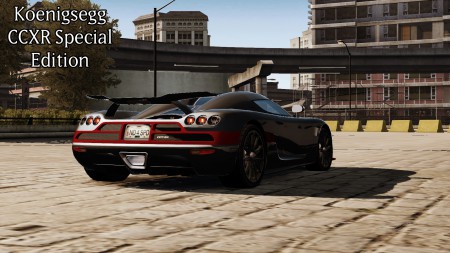 This car replaces None (Addon car)
The Fast Sweden Boi Has Made It's Way To Undercover!!
Installation:
Step 1 - Extract the "CARS" folder into your Undercover Installation
Step 2 - Open VLTed, open Undercover, press File -> Import -> Modscript and select "ccxr.nfsms"
Step 3 - Install the script file, then press File -> Save
Step 4 - Drag the Ed config into your Ed directory
Step 5 - Open Ed, select your Undercover directory and then you should see your config there NOTE: Press Tools -> Unlock game files for modding
if you're starting up Ed for the first time, but after that you don't have to.
Step 6 - Press apply and then close Ed
Step 7 - You're done! now start a new save or...
How to add addon cars to existing save files.
Step 1 - Download the NFSNation save editor
Step 2 - Extract it and then go to it's location -> Config -> Cars.xml
Step 3 - Open it with Notepad++ and then paste this on top of every other string:
<vehicle key="ccxr" fe="ccxr" model="CCXR">
ccxr
</vehicle>
Step 4 - Press file -> Save
Step 5 - Now open the save editor and select your save file
Step 6 - Then go to stock and duplicate any car string there and change it to the ccxr
Step 7 - Press Save and Close and that should be it!
Credits:
EA - World and Undercover Assets
The Blender Foundation - Blender
nfsu360 - NFS VLTed and Car Toolkit
NFSNation - Save Editor
Don Ho - Notepad++
Me - For converting the car to Undercover
Hope you enjoy!!