Need for Speed Undercover Downloads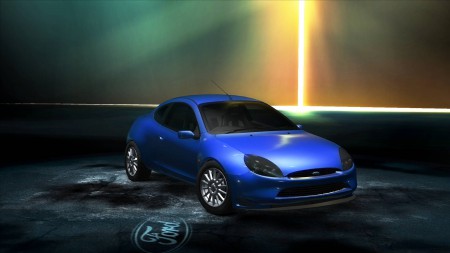 Added On September 2, 2021
File updated on: September 3, 2021
This car replaces None (Addon car)
This car was converted from Forza Horizon 4 and Forza Motorsport 4 by YochiThMaster333 aka Eevee (me).
Tuning:
Bodykits
Hoods
Rims
Spoilers
Muffler Tips
Paint
Vinyls
Performance
Features:
Working brakelights
Fully working damage
Known bugs:
Due to its damage model is same as Ford Escort's, licenseplate and rear window float when the rear is damaged. Using other damage model cause this car's wheels to be misplaced (this only happens when damage model has been turned on).
How to install:
Run Binary v2.8.0 as an administrator, click on red (User Mode) icon, then pick FOR_PUM_RAC_99.end and look for NFSUC game directory (ignore the errors if there are any)
Run NFS-VltEd, click File - Open and choose NFSUC game directory, then click File - Import - ModScript and pick FOR_PUM_RAC_99.nfsms. Save.
Run the game and create a new save game. If the car appears visible properly, then you did all right.
FAQ:
Q: What is game directory?
A: That's the folder where your NFSUC installed
Uploaded on:
nfsaddons.com (this site)
nfscars.net
nfsmods.xyz
Please don't reupload to these sites.
Thanks to:
nfsu360 for his NFS-CarToolkit
Oleg M. for Zmodeler
Version 1.0 hotfix

uploaded September 3, 2021

Eevee uploaded a new version. The new file is 1.66 MB.

Fixed an issue where installing this car would cause Impreza WRX STi '04 data from GlobalB to be deleted, due to I accidentally leaving over modchecker.end file from Impreza.

Initial version

uploaded September 2, 2021

Eevee uploaded initial version. The original file is 1.66 MB.