Need for Speed Undercover Downloads
M3 GTR and M3 GTR Street bodykits for BMW M3 E46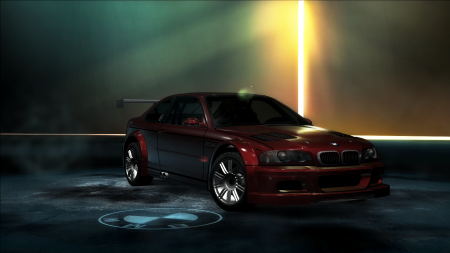 Added On December 27, 2021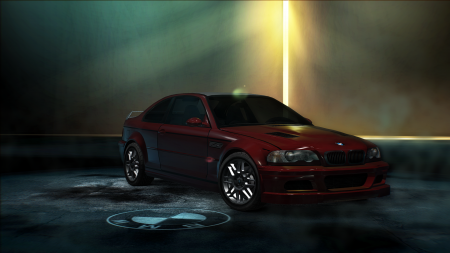 This car replaces BMW M3 (E46) (BMW_M3_E46_03)
Have you ever wanted a proper M3 GTR bodykit instead of the one that Undercover has? Well, this mod adds (doesnt replace) M3 GTR and M3 GTR Street bodykits. They come with proper interiors, rims, hoods and spoilers.
The mod may not be compatible with Ed addon cars, install at your own risk.
YOU'RE NOT ALLOWED TO TAKE ASSETS FROM IT, PUBLISH IT ON OTHER SITES OR PUT IT IN A REPACK !!!
Installation:
1.Run Binary 2.8.3 as Administrator.
2.Select User Mode.
3.Select properm3gtrbodykit.end (NOT THE ONE IN THE DATA FOLDER)
4.Select your game folder.
5.Wait for it to install.
5.Binary asks "Would like to save the files?" Click yes.
6.Binary asks "Would you like to run the game?" Click no.

7.Run Vlted 4.6
8.Click "File" in the top left.
9.Click "Open" and select your game folder.
10.Click "File" again.
11.Click "Import" --> Modscript.
12.Select properm3gtrbodykit.nfsms
13.KEEP Extend car kits CHECKED UNLESS YOU KNOW WHAT YOU ARE DOING OR ALREADY HAVE EXTENDED CAR KITS FROM ANOTHER MOD OF MINE!
14.Wait for it to install (it will freeze for a few seconds but don't panic).
15.Click "File" again then "Save".

16.Run the game and enjoy.

Credits:
Models: EA Black Box
Textures: EA Black Box
Importing: dark55588 (Me)
Vlted and Binary scripts: dark55588 (Me), NI240SX
Extended Car Kits (work in progress): NI240SX
NFS CarToolKit and VltEd: nfsu360
Binary: MaxHwoy

This car will be featured in UCE, more info on UCE discord.