Need for Speed Pro Street Downloads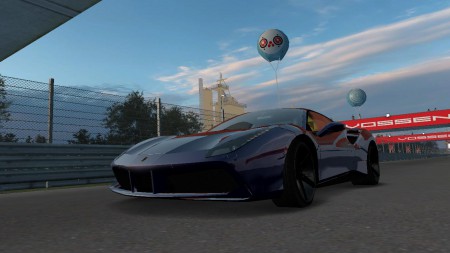 Views 5,327
Downloads 303
This mod replaces vanilla sponsor textures for more updated, modern ones to bring a much more invigorating, fresher feeling to ProStreet's race tracks.
Includes sponsors, car ads, and various other bits. (you can read more in the readme.txt file.)
The mod is uploaded to Mega and Mediafire.
REQUIREMENTS:
-A copy of NFS ProStreet with v1.1 patch, since this mod also includes customizations to the Leipzig and Shuto Expressway tracks.

BUGS:
-Some archways in several tracks have messed-up textures (textures appear backwards/mirrored), unfortunately I can't do anything about it, since I lack the knowledge to fix it.

SPECIAL THANKS TO:
Rick Brewster for Paint.net
nfsu360 for NFS-TexEd
Various users from NFSMods' Discord server that contributed towards this mod:
- ace
- ZuraRBX
- TMCharly
- elaymm4
Ti-Sonic for his Ferrari 488 mod featured in the screenshots
YOU for downloading my work.
NOTE: I DO NOT OWN THE RIGHTS TO CERTAIN LOGOS, WORDMARKS, TRADEMARKS INCLUDED IN THIS MOD. THIS IS ONLY MADE FOR ENTERTAINMENT PURPOSES AND IS NOT INTENDED FOR OTHER PURPOSES. DO NOT REDISTRIBUTE/USE/EDIT WITHOUT PERMISSION. YOU WILL BE SOUGHT AFTER. YOU HAVE BEEN WARNED. :)
If you're still reading this, look out for the secret easter egg! For a hint, it's in one of the two Japan tracks. If you do find it, you get a cookie!