Need for Speed Pro Street Downloads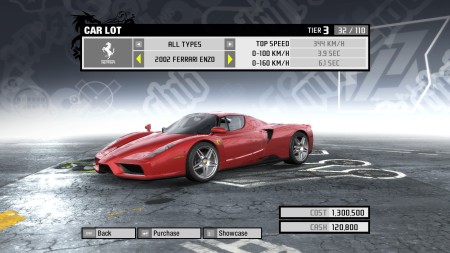 Added On February 6, 2023
A fairly small cosmetic mod I made to fix the car names.
Features:
-Includes model year and trim level for each car.
-Short version of car names includes chassis codes (not all cars have them, like the CCX)
-ONLY supports English.
Requirements:
-NFS ProStreet with V1.1 Patch installed.
-that's it lol
Bugs:
Cars with long names in the car lot such as the Gallardo Superleggera and Evo IX MR are shortened, because their names are VERY long. Nothing I can do about that, really.
Version History:
V1.0
- Initial Release
V1.1
- Fixed Golf GTI and Golf R32 names.
V1.2
-Fixed a few strings with wrong info.
v1.3
-Fixed more strings.
-Now uses Binary 2.5.5 to replace text strings instead of deprecated Labrune method.
v1.4
-Fixed even more strings.
-Now includes fixes for Ti-Sonic's addon cars (Lambo Reventon, Jaguar XJ220, Mercedes One, AM Vulcan, JDM Legends Pack 1 and Pack 2, and Red Stallions.)
Credits:
- MaxHwoy for creating Binary.
- NFSWiki and Wikipedia for supplying information.
- YOU for downloading my work.