Need for Speed Most Wanted Downloads
Drift Spirits Backstreet Garage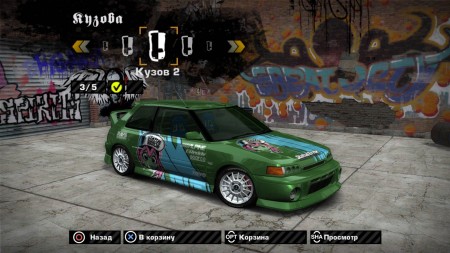 Added On November 11, 2022
File updated on: November 11, 2022
This garage was converted from Drift Spirits by YochiThMaster333 aka Eevee (me).
Known bugs:
How to install:
Download NFSMW Front-End Shadows by Aero (optional): https://nfsmods.xyz/mod/3005
Extract PlatformCrib.BIN to NFSMW game directory/FRONTEND/PLATFORMS
Run the game and make the game load main menu.
FAQ:
Q: What is game directory?
A: That's the folder where your NFSMW installed
Uploaded on:
nfsaddons.com (this site)
nfscars.net
nfsmods.xyz
Please don't reupload to these sites.
Thanks to:
ASC for special mwgc executable
Oleg M. for Zmodeler
Version 1.1

uploaded November 11, 2022

Eevee uploaded a new version. The new file is 3.54 MB.

Fixed an issue where one texture with alpha did not show up correctly.

Initial version

uploaded November 11, 2022

Eevee uploaded initial version. The original file is 3.52 MB.