Need for Speed Most Wanted Downloads
NFSMW Vanilla Essentials Mod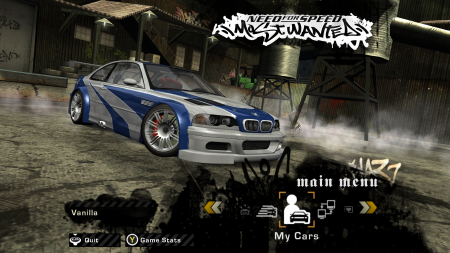 Views 12,252
Downloads 1,411
----------------------------------
Updated 6/24/20
Changelog:
v1.1 (6/24/20) - Fixes issues that prevented the previous release from working at all (oops, my bad), and removed unnecessary stuff
Changes:
- Added required updated global files, most notably GlobalMemoryFile.bin
- Removed Patch 1.3 file (not required, updated files are already patched)
v1.0 (6/11/20) - initial release
----------------------------------
This is a collection of several mods for NFSMW made by some of the best modders out there. After reinstalling NFSMW for the 100th time, I decided to simply the process of installing all these mods.
The goal behind this pack is to keep the original, genuine Most Wanted game experience, while fixing issues, improving graphics, and adding crucial features that don't change the game.
This is just a basic modpack with what I believe to be the most "essential" mods for playing MW on a modern PC. Although there are a lot of "overhaul" mods for NFSMW out there, no one seems to have combined all the basic, most important fixes. I'd love to add more to this pack, with the help of the community. Please let me know if you're able to help! More info here.
Current improvements (with credit and links):
If I failed to give anyone the proper credit, or if you would like your mod removed from this pack, please let me know so that I can do so.
And once again, contact me if you're interested in collaboration on this.