Need for Speed Most Wanted Downloads
AJ's Vinyl Pack Collection (Updated)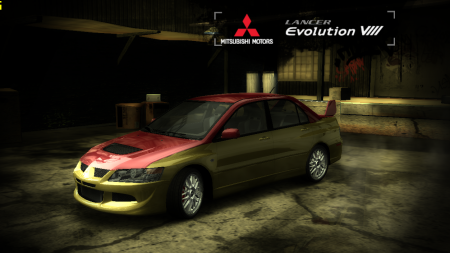 Views 1,454
Downloads 226
Version Most Wanted
File Size 8.6 MB
This is AJ_Lethal's vinyl pack(s) collection, now compatible with newer versions of NFS Tex-Ed and available as 512x and 1024x.

Features:
Chevrolet Corvette C6 (& C6.R):
Sling-type Two Tone (Body 03);
PlayStation 1 Race Bred Pro Cup (Body 04);
Fiat Punto 1.6v:
Abarth Stripe (Stripe 11)
Wolf Girl Vinyls (Contest 3, Tribal 01, Tribal 02 and Unique 01);
Ford Mustang GT '05:
Mustang Boss Vinyl (Stripe 03 and Stripe 05);
Pontiac GTO and Vauxhall Monaro VXR:
Hood Stripes; Normal (Stripe 03), Bi-color (Stripe 04), Fade Normal (Stripe 06) and Fade Bi-color (Stripe 09);
Porsche 911 Turbo S (996):
Body Vinyl (Body 01);
Body Flame Vinyl (Body Flame 01);
Porsche Cayman S (986):
Cayman Stripe Vinyl (Stripe 03);
Toyota Supra Mk4:
Dodge Viper SRT-10:
American Club Racing, with/without carbon fibre (Body 01, Body 02, Body 04 and Body 06).
Installation:
Open the most recent version of NFS Tex-Ed;
Select your game folder CARS/(XNAME)/Vinyls.bin;
Search the required/desired vinyl and replace it with the file that matches it.
Credits:
AJ_Lethal - creator of the vinyls;
nfsu360 - NFS Tex-Ed 1.7;
nlgzrgn - 1024x vinyl packages;

Tools Used:
GIMP 2.0 (resize the files to 1024x1024).
Enjoy! And to quote AJ:
"keep this readme(s) file(s) without any alterations whatsoever (in case of just sharing this mod around)
give me proper credit (AJ_Lethal) for creating the mod
Seriously, respecting those conditions is not hard at all. Unless you're terminally dumb or a shameless, talentless hack."