Need for Speed Most Wanted Downloads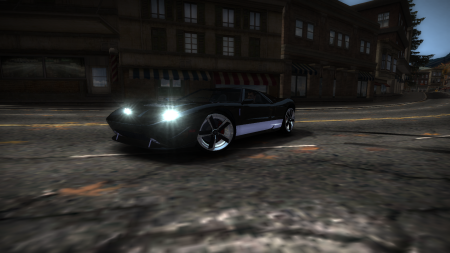 Added On November 9, 2022
Views 2,416
Downloads 227
File updated on: July 28, 2023
This car replaces None (Addon car)
"They don't make 'em like they used to. Which is why Vapid designed the retro-classic Bullet based on the racing cars of the 1960s, back when nobody gave a crap about carbon footprints or the Ozone layer."
— Legendary Motorsport description.
The Bullet is a sports coupe featured in Grand Theft Auto: San Andreas, The Ballad of Gay Tony, Grand Theft Auto V and Grand Theft Auto Online. It is known as Bullet GT in The Ballad of Gay Tony and is manufactured by Vapid in the HD Universe.
Customization:
1. Spoilers
2. Roof Scoops
3. Rims
4. Rim Paint
5. Paint
6. Window Tint
7. Custom Gauge
How to install:
1. you need Binary 2.8.3 and VLTEd, and Unlimiter latest version
2. Install the "install.end" file using Binary
3. Then click save, DO NOT run the game yet.
4. open vlted and install the file "install.nfsms"
5. Done, enjoy
WARNIING:
DO NOT REUPLOAD THIS MOD TO OTHER SITE WITHOUT MY PERMISSION
DO NOT REQUEST ME FOR MODLOADER VERSION AS I NEVER ACCEPT IT
ASK ME PERMISSION FOR ONLY STANDALONE MOD REUPLOAD TO OTHER SITE
Credits:
Rockstar Games and RAGE Engine for GTA 5 models
Binary by MaxHwoy
NFS MW Unlimiter by nlgxzef
UndercoverBoy833 for converting to Addon
Version 2.0

uploaded July 28, 2023

UndercoverBoy833 uploaded a new version. The new file is 2.78 MB.

- removed _CarManufacturers.ini as Unlimiter v4 no longer needs it

Initial version

uploaded November 9, 2022

UndercoverBoy833 uploaded initial version. The original file is 2.78 MB.