Need for Speed Most Wanted Downloads
2020 Lamborghini Sian FKP 37 (ADDON)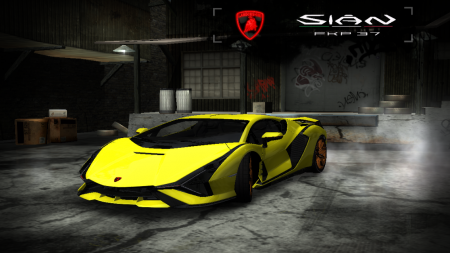 Added On December 10, 2020
Views 4,405
Downloads 852
This car replaces None (Addon car)
This is my 8th mod uploaded here. This car replaces nothing. This mod was requested by RIJU
If you want this car mod (modloader version) to replace Lamborghini Murcielago, then you can get the mod here: 2020 Lamborghini Sian FKP 37.

Join my Discord server for discussions relating this : https://discord.gg/tBKjnhrFQc

My addon gets featured by KryZee! Watch here:NFS Most Wanted | 2020 Lamborghini Sian Mod Gameplay [1440p60]
Things you will need for installing the mod:
-NFSMW Unlimiter by nlgzrgn : https://nfsmods.xyz/mod/688
*NOTE* I have not installed the latest version of the unlimiter and so I do not know how it will work on the latest version!
-Ed-The Car Dealer by nlgzrgn: https://nfsmods.xyz/mod/874
-NFS Vlted 4.6 by nfsu360: https://nfs-tools.blogspot.com/2019/02/nfs-vlted-v46-released.html
-Instructions in the README file
Customization and Tuning
> All Performance
> Rims
> Paint
> BodyKits-(1) Spoiler position
(Features)
> High Detailed Exterior
> Low Detailed Interior
> Working Rearview Mirror
> Stock Paintable Bodykit with New Material
> NFS Shift Driver
> High-Resolution Manufacturer and Secondary Logo
> Realistic Performance
> Correct Mountpoint
NEW FEATURES:
-Improved performance
-Improved handling
-Bugs and Issues:
-The brake texture will be clipped out when you buy after market rims. I think I can't fix that!
-If you have others, just lemme know in the comments!
Credits:
-LM1992 for the original car mod and granting me permission to release his mod as an addon
-Myself(N4SRazer aka NFSMWFAN) for converting into addon
-nfsu360 for NFS Vlted 4.6, TexEd 1.7 and NFS-CarToolkit
-nlgzrgn for his NFSMW Unlimiter and Ed-The Car Dealer