Need for Speed Most Wanted Downloads
Lamborghini Gallardo GT3-R '10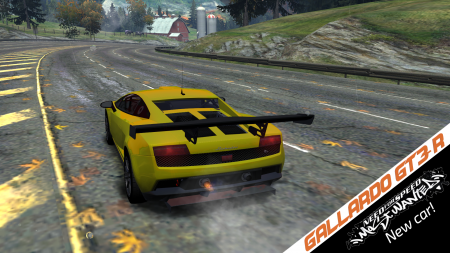 Added On January 15, 2022
Views 2,244
Downloads 254
File updated on: January 15, 2022
This car replaces Ford GT (FORDGT)
Original mod by CTRdesiGn'08, click on his name in authors section for finding it. Added spice and addon version by me, MasterLife.
Customization:
Bodykits (stock + 3 custom)
Spoilers (Vanilla)
Vinyls (Vanilla)
Rims (Vanilla)
Performance (Custom)
Window decals (Vanilla)
Credits:
NFSAddons Community - support
people working on tools - tools and helpful materials
CTRdesiGn'08 - his mod

Version 1.001

uploaded January 15, 2022

MasterLife uploaded a new version. The new file is 16.09 MB.

Fixed right exhaust

Initial version

uploaded January 15, 2022

CTRdesiGn'08, MasterLife uploaded initial version. The original file is 16.09 MB.