Need for Speed Most Wanted Downloads
2012 Ford Mustang RTR-C (Need for Speed Edition)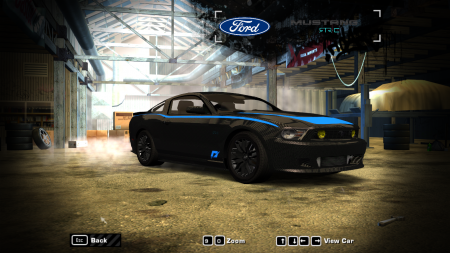 Added On January 14, 2022
Views 11,141
Downloads 1,112
File updated on: January 23, 2022
This car replaces Ford Mustang GT (MUSTANGGT)
=================================
2012 Ford Mustang RTR-C (Need for Speed Edition) - Need for Speed: Most Wanted 2005 Car Conversion
Converted from Need for Speed: The Run
Converted by Rauny_noobexX
Modloader Version - Replaces Ford Mustang GT
XNAME - RTRC12
=================================
Features
- Fully wrapped with both RTR-C Stripes and Carbonfiber materials (both at 1024x1024 - great for game's performance);
- Performance Data (This RTR-C is lighter [in weight] compared to the Default RTR that should be released soon);
- Brakelight Textures;
- Emissive Interior;
- Criterion's Driver Model;
- Low-Poly model (saves a lot of memory usage from your pc).
General Thanks to:
Adobe - Photoshop
Oleg - Zmodeler
Blender Foundation
Don Ho - Notepad++
Blackbox - Meshes and Textures
nfsu360 - Tools
Raverz12345 - Addon version
Note: I strongly I advise you to set to "1" the field "ExpandMemoryPools" from your ExOpts settings to avoid memory issues related to multiple car mods installed in your MW directories

Version 1.1

uploaded January 23, 2022

Rauny_noobexX uploaded a new version. The new file is 5.93 MB.

- Added ADDON version (by Raverz);
- Minor bug on rear window fixed.

Initial version

uploaded January 14, 2022

Rauny_noobexX uploaded initial version. The original file is 3.61 MB.