Need for Speed Most Wanted Downloads
2014 Ford Mustang Shelby GT500 from NFS2014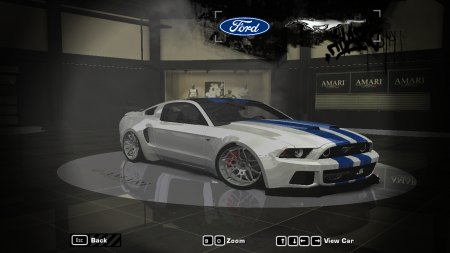 Added On December 16, 2020
Views 1,026
Downloads 244
Version Most Wanted
Brand Ford
This car replaces None (Addon car)
2014 Ford Mustang GT500 From Film NFS2014 :
Can be Customized :
- BodyKits (1)
- Rims
- All Performance
- Rims Paint
- Gauges
REMEMBER THIS, ITS NOT PAINTABLE CAR!!
credits :
-LM1992,permitted me to reupload this mod and Convert this mod to NFSMW
-Me,Convert from Modloader cars to Addon cars
-NFSCarToolkit,Vlt-Ed,and Tex-ED by nfsu360
-NFSMWUnlimiter and ED Car Dealer by nlgzrgn
THANKSS!!!
Version 1.1

uploaded December 18, 2020

RafliCOK uploaded a new version. The new file is 1.89 MB.

Fix the buggy Rims. Thanks To LM1992 to new Geometry and textures
also thanks to Thunderdrift to teach me how to remove cyan shade in this car.

Initial version

uploaded December 16, 2020

Raf--- uploaded initial version. The original file is 5.55 MB.