Need for Speed Most Wanted Downloads
2017 BMW M5 First Edition (F90/G30)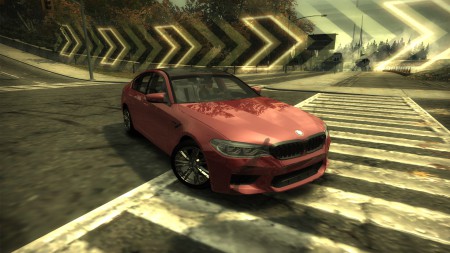 Views 2,143
Downloads 272
File updated on: August 15, 2021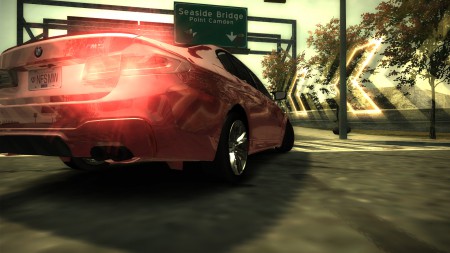 This car replaces None (Addon car)
With the new BMW M5 First Edition (F90), the iconic high-performance sedan shows itself in its sharpest form to date. The latest version of the M5 F90 series, which was first introduced in 2017, demonstrates the sovereignty of a business sedan with the dynamism and maximum performance of a high-performance sports car in the most compelling way. The 4.4 V8 engine with BMW M TwinPower Turbo technology develops 441 kW (600 hp) in the BMW M5 and an impressive 460 kW (625 hp) in the BMW M5 Competition. And in terms of breath-taking, the latter reaches 100 km/h in just 3.3 seconds
Unique world premiere: During the Gamescom 2017 in Cologne, BMW presented the world premiere of the brand new BMW M5 First Edition (fuel consumption in l/100 km combined: 10.5*; CO2-emissions in g/km combined: 241*). With a head-turning presentation at one of the world's largest trade fairs for entertainment electronics, all eyes were on the new M5 with M xDrive. Where too much is just right!
An extraordinary setting for an extraordinary car: the BMW M5 First Edition plays a leading role in "Need for Speed Payback", the latest title in the popular video games series from Electronic Arts. There could not have been a more fitting location than Gamescom for the world launch of this dream car.
On the occasion of the premiere of the long-awaited sixth generation of the BMW M5, BMW Individual also offered up the BMW M5 First Edition as the top-class icing on the cake. And it is exactly this model which graces the cover of the "Need for Speed Payback – Deluxe Edition." Sales of the BMW M First Edition with M xDrive begin in autumn 2017, with delivery beginning in spring 2018.
This BMW M5 G30 is converted from Real Racing 3, and it replaces nothing.
Customization:
Visuals, Rims, Decals and Vinyls.
Features:
LOD parts
MW/Carbon driver model
Unlocked by beating Ming, with Gallardo.
NOT CUSTOMIZABLE PARTS
Spoilers
Roof Scoops
How to install?
.nfsms - Install it via VLTEd. I highly recommend using the lastest version.
Binary files - There's 2 files for binary, Global and Frontend.
You have to get Binary first in other to install them. Don't leave yourself in stone age, of course the EDTCD. Nothing against the tool, but it's outdated.
So for installing the logo, in Binary. Find the FrontEnd\FrontB.lzc and then click on TPKBlocks and then FRONTENDTEXTURES and press Open Editor.
Afterwards, once you press open editor. Press CTRL+A and add the the logo, choose the FrontB.lzc for logo and then the texture will be added. But we're not done yet.
After the logo gets added, quit the editor and find the GLOBAL\GLOBALB.LZC
There's 3 things we need to do here.
Go to CarTypeInfos and press on Import Node and pick Negate.
The car should be added, do the same for Collisions.
Then do the same for DBModelParts.
We're almost done but we need to add the language string.
Find the LANGUAGES\English.bin , if it doesn't exist. Open the endscript you made using a text editor. And add this, chances are Frontend and GlobalB won't exist either when you launch Binary. So add these:
"GLOBAL\GLOBALB.LZC",
"FrontEnd\FrontB.lzc",
"LANGUAGES\English.bin",
Once you add those before starting it. You should be good to go.
Go to STRBlocks in English.bin and press GLOBAL and then hit the Open Editor.
Once you do that, press CTRL+S and type this to label: CARNAME_BMW_M5
And then for the text, type: BMW M5 (F90) or whatever you'd like to call it like BMW M5 or M5 G30 or M5 First Edition
Hope this mod will help you to feel some fresh car in MW05. Yes I'm aware Rauny_noobexX already made it. But his's is from Forza Horizon 4, plus if you have a shit PC. It'll lag.
Mine is from Real Racing 3, a mobile game with fair polies but painful to work.
psst.. Fuck lore-friendly car mods. Letting developers slide but crying to modders.
2017-present BMW M5. All rights belong to BMW M and not me.
NEW UPDATE! Performance was reported to be buggy, huge thanks to KenjaMago for getting around it!
Version 1.1

uploaded August 15, 2021

Neon245 uploaded a new version. The new file is 6.17 MB.

New performance, thanks to KenjaMago. It was reported to be glitchy.

Initial version

uploaded August 14, 2021

Neon245 uploaded initial version. The original file is 6.17 MB.