Need for Speed High Stakes Downloads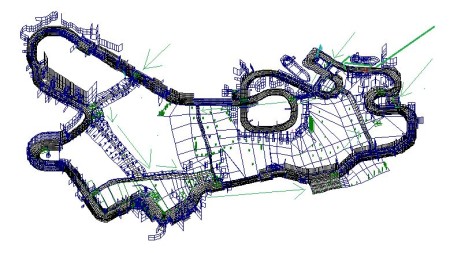 File updated on: May 16, 2023
Hi there an that Description thing ) Well a good NfsHS guy named : EdwardGeo gave me his Permission, to use a few his 4X High Red textures. I was Happy about that. :) I used say 30% of his on my track.
Did sifting huh.
Anyways, I like how it turned out more.
Things I changed:
Was Shut down that long road in middle of the Map here.
Cause Lap Counter, didn't work with it anyway (
Fixed the better road better in spots.
Found an invisible wall, that stopped your car on right wall corner on top of the Hill area. Past pillers. Glad I did. Find that.
Tried to make some Type 6 Objects: I'm tired ok. So I'm not remembering the name, my boxes was huge at the start so I had make them more Smaller but they could have been smaller, but I ran out time for it. ) For now.
Worked on the weather an sky best I could for now.
I think this new name year track turned out nicer in many spots I like the Lighter tree I used thanks to Edward Geo,bro etc. 😎😶‍🌫️
An others. Ok I go upload this now.
Wish me luck.
I know, I did hard Works..!!! On this since last week.
Try to Enjoy it more.
I don't care about, if that back road gos blank an you can't see well it's not that hard to get thru- that, happens at night race more.
Lol huh. Was another fun fix up for me!
Enjoy Will & Edwardgeo
☮️🔥😎
Version Same

uploaded May 16, 2023

WiLL uploaded a new version. The new file is 1.08 MB.

Hi this is the better Mass- Weight for my Type 6 Objects an I was able add some Colors to them Crates is this update then. Is better I feel. 😎 Thanks Mike about telling me how update my projects..

Initial version

uploaded May 14, 2023

NfsWiLL & EdwardGeo uploaded initial version. The original file is 7.49 MB.