Need for Speed High Stakes Downloads
Neighborhood Drive Xtra Roads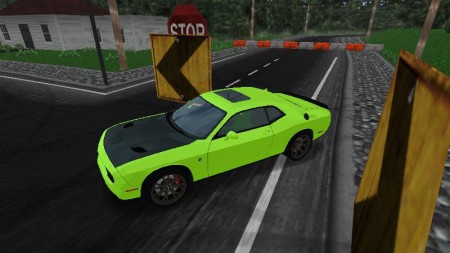 Added On January 29, 2023
Neighborhood Drive Xtra Roads: for Need For Speed High Stakes (Version 1.2) ***By Zalcus20 + WiLL )
Hi There I thank Zalcus20 for letting me do this! ) I like this track a lot. Bud Broh. 😃 😎
When in Forward Direction of the track say the 4th. lap Races.
"Do not take the "First Left new Road" You can after the 2nd. Lap starts, you have to at least go around the Track half way first Rulzzz... of the Game. )
You can take the 2nd. Yellow black, arrow sign, road tho
on the first Lap, that Leads to the Long Nice tunnel.
and the 3rd. Left in front of the Video Store Left there.
Then turn left out there slide side ways and Rock on! :D
I didn't make any Night Ver. of the track Sorry Guys i haven't edited in a year + so there are no Glowing lights in houses or that sorry i didn't think that out more ok.. :(
last week. Anyways Have Fun!! I do!! ,also this is for Hot Pursuit Mode: the extra roads i call them now )
I replaced a Few textures with 2-3 of the Trees and the starting Line.
Oooh, Also i don't Like my Yellow/Black -
Arrow signs, or stop signs, to fall over when hit.
It's so i can see the New Roads when I'm Booking! along
try not to let that bother you so Much. I also did that with
the bottom of most Street Light posts. And just 2 close by Street Light Post.
I really Like this Mod it Turned out Great for me!.
But, not the Night Ver. Sorry again just copy the Tr.Frd=Trn.Frd, and the Tr0.qfs= Trn0.qfs rename them both to the Night Race Track Rite.
Thanks NFS Addons for Having my hard work here too!! :D