Need for Speed High Stakes Downloads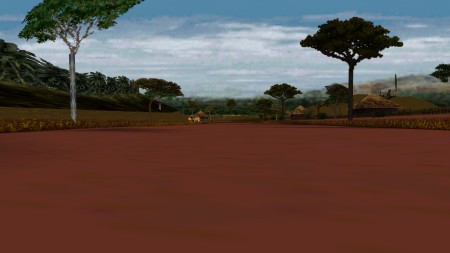 File updated on: December 24, 2022
Credits to the original designer, nfsfan83 for creating this superb high speed track! and for granting permission for me to edit all of his tracks!
PROGRAMS USED:
-T3ED Version 4.3.0.404 by JimDiabolo
-FSHTOOL v1.23 by Denis Auroux
-Corel PHOTO-PAINT X5 by Corel Corporation
Improvements by Zalcus20:

-Eliminated sticky walls.
-Better AI driving line and speed.
-Visibility improved.
-Shadows added.
-Rear view mirror will not cause crash. You can leave it on for this track.
-New replay camera angles.
And more!
Known Bugs (3):
-The rearview mirror will sometimes show visual glitches on some parts of the track. It will not cause a crash.
-In single race mode with traffic on and 0 ai opponents, the ai traffic only spawn near the start/finish line in either forward or backward direction. In all other modes, they spawn normally.
-At night, the cars' headlights will not illuminate certain parts of the track.
INSTALLATION
1. Africa v2 works on the Hometown slot. First make a backup of your Hometown folder found in your nfs4 directory 'DATA\TRACKS'. Then you may replace the files with the ones included in this download.
2. Don't forget to install the vidwall and track loading slides. After making the necessary backups, copy T10.qfs to 'DATA\FEART\VIDWALL' and T10_00.qfs to 'DATA\FEART\SLIDES'.
If you have the "NFS HS MIXER" (I highly recommend it) simply import this as a new track.
All set! Keep on enjoying the classic NFS!
Version 1.1

uploaded December 24, 2022

Zalcus20 uploaded a new version. The new file is 6.95 MB.

-Fixed an error with the road boundary near the starting line and a few other areas. The texture of the road boundary (grass) can be seen from both sides. Thanks to JimDiabolo for spotting this!

Initial version

uploaded December 20, 2022

nfsfan83, Zalcus20 uploaded initial version. The original file is 6.95 MB.