Need for Speed High Stakes Downloads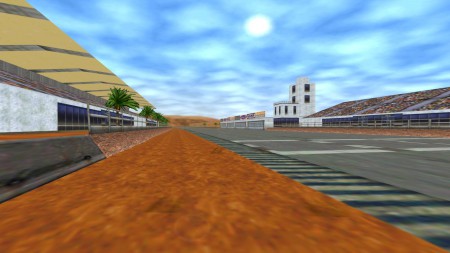 Views 1,645
Downloads 104
******ALL credit goes to the original author of this awesome "GT MOD" track, Fangio.******
The visual attributes of the track (textures, 3d mesh, etc.) have not been touched. Only virtual data has been edited.
A total of five adjustments were made:
1. A big fix was made for the AI driving line on this track. They will no longer drive slowly and will seldom crash into the walls.
2. The visibility of this track has been edited to be a bit more tolerable. Objects will still pop into view, but from a further distance.
3. Some sticky walls have been fixed.
4. The floating cones in the air have be deleted.
5. Nonessential light sources have been removed.
=============
KNOWN BUGS:
Sometimes the AI bots will still veer off the driving line and slam into the inside wall on the 180 degree turns.
=============
HAVE FUN!