Need for Speed High Stakes Downloads
Proving Grounds Special Edition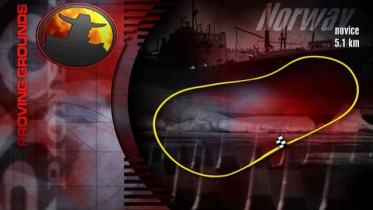 Author:
nfsfan83
Added on: May 7, 2019
Viewed: 370 times
Downloaded: 89 times
Favorited: 0 times
Share this track:Click to copy URL
Proving Grounds Special Edition
Modeled After: Hometown
This track first was converted by Ryan T from NFS2 to NFS4
and next JimDiabolo did some chagnes:
- Lights added to the track for night driving, but not many
- Replay cameras corrected to stay on the track
UnBtable oct 2008
- A bit more visibility add, but it can't be perfect on this long straights.
- Original horizon from NFS2SE added.
----------------------------------------------
I change horizon to most similar to the original, change sand to orginal, add new dawn horizn in night vesion. I add many reflectors on track, more billboards, clock tower and ship wreck and animated lights in tunnel.
I make orginal slide loading screen.
All files from track files, copy to folder Hometown (location - Need For Speed High Stakes\Data\Tracks\Hometown).
File TR10_00 copy to Need For Speed High Stakes\Data\FeArt\Slides
Files TR10 copy to Need For Speed High Stakes\Data\FeArt\VidWall
And have fun.
SlawekR Elblag POLAND.