Need for Speed High Stakes Downloads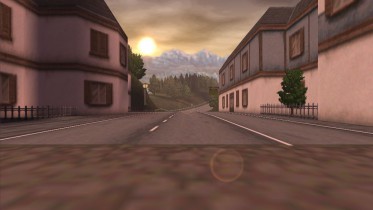 Author:
AJ_Lethal
Added on: March 6, 2016
Viewed: 2,920 times
Downloaded: 614 times
Share this track:Click to copy URL
Replaces Landstrasse
Intro:
A Landstrasse edit to make it look closer to the PS1 version
Features:

New weather files
Recalculated track shadows
New sun and cloud textures

Installation (make backups first!):
Extract this folder... ...into this folder
Germany data\tracks
Used tools:
GIMP | NFS Wizard | T3ED | Notepad
Copyrights/permissions:
If you would like to modify and/or distribute this add-on, please PUT MY F#CKIN NAME AS THE ORIGINAL AUTHOR OF THIS ADDON IN THE README OR THE SITE, OTHERWISE, I WILL HUNT YOUR ASS. Thanx.