Need for Speed High Stakes Downloads
Lamborghini Murciélago - Vidwalls, Slideshows, and 360 Interior Showcase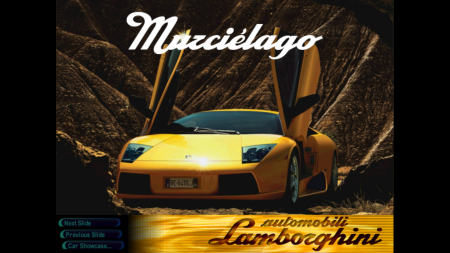 This pack contains vidwalls, showcases, and a 360 interior showcase for the Lamborghini Murciélago.
(Note: this mod is intended to be used with a car mod already installed in your game--i.e., this pack does not contain a car.viv.)
Features:
- Car selection vidwalls
- Showcase slides
- 360 interior showcase
Full credits and instructions are included in the readme.
Description:
A full vidwall/showcase pack including a high resolution 360 interior showcase, but unfortunately with a driver.