Need for Speed High Stakes Downloads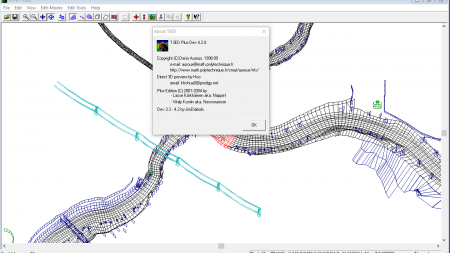 New in Version 4.2.0 (309):
Visibility:
- When exporting visibility, the file will be saved in the track directory.
- With "Show track based on visibility" you can now use the right mouse button to set visibility edges of the selected block. Control + right mouse toggles the block.
- Better handling of visibility when you delete / insert a block.
NFS3/4
- Bugfix for deleting the last block of a track with less then 8 virtual road points.
- Ability the change all texture of a block with its objects in one step.
- Show more info about what is selected in the status bar.
- When moving virtual road points manually, the "ColVroadVecs" of track polygons will be recalculated.
- You can change all texture of a block or an object in one step. (Edit → Texture when in block or object mode.)
- "File → Changes all textures" to edit all texture numbers of the track,
- Export a block to an off – file.
- Paste a block as polygon (blue) object.
- Rewritten for "Adjust road width" function.
- Added an "Adjust road width" button to block properties.
For NFS3
- T3ED loads now the nfs3 heights file "simhts.dat" and the speed files "speedsf.bin/speedsr.bin".
- Adjust the "col.vroadHead.size" to allow paste/delete blocks on nfs3 tracks!
- Changes to the texture dialog on nfs3 tracks:
It shows the texture id and the bitmap number in the qfs – file.
NFS3 Texture Properties dialog was added. It allows to change two sided & animated textures.
- Import/Export the NFS3 textureblock.
HS Only:
- Gobal object chunk 1 will be loaded and saved correctly. (Cross-) type 6 object are now visible.
Type 6 objects can be deleted, duplicated and moved as global objects. To edit them, convert to an extra object, make the changes, and convert back to global.
- Since I don't understand all type6 data, the unknown 60 bytes can be exported & imported. I think it stores the weight, behavior and size.
Shadows:
- Clear / Set shadows of extra objects manually. You can also change the color and transparency of the objects texture there!
- Point Properties with shading values.
- Many changes to Nappe's ray tracer:
* Extra object can get shadows.
* Set sun and shadow color.
* You can now select what object get new shadows
* Select object that cast shadows
* If you set transparency, this points can be ignored from ray tracer