Need for Speed High Stakes Downloads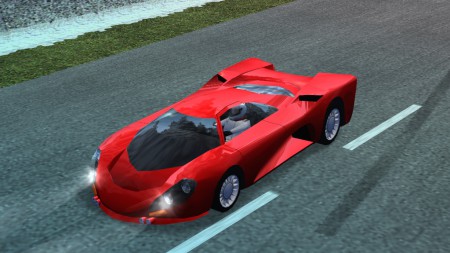 Added On November 15, 2020
Views 2,436
Downloads 234
File updated on: November 21, 2020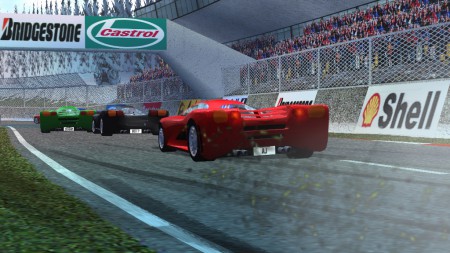 Class
AAA
Serial #
44
Damage
Yes
Dashboard
None
Convertible
No
Vidwall
Yes
Windows
Clear
Licence Plate
Customizable
Top Speed
265 mph
424 kmh
Polycount
4937
Driver
Animated
based on Oliver Oresic's NFS3 mod
Intro:
One of the 3 bonus cars in NFS2SE, this one was by far the fastest car in the game in every single metric. Now it arrives to NFSHS in all it's 265 mph glory.
Features:
Scratch-made?
Polycount
Colors
Interior
Dash
Driver
no, based on Oliver Oresic's NFS3 mod
4937
10
yes (edited Mercedes CLK-GTR interior)
no
yes (MCO racing driver)
Performance
Class
0-60 mph (100 km/h)
Top Speed
AAA
2.8 s
265 mph (426 km/h)
Misc. features:

Throughly reworked mesh compared to the original mod, better proportions and details
Damage
Sounds from La Niña
Installation:
| Extract this file... | ...into this folder |
| --- | --- |
| car.viv | data\cars\fz2k |
| fz2k.qfs | data\feart\vidwall |
Used tools:
NFS Car-Toolkit 3.0 | Blender 2.78 | ZModeler 1.07b & 2.2.6 | GIMP | FCE Centerer | FCE Finish 2 | NFS Wizard | RealTuner 2
Copyrights/permissions:
If you would like to modify and/or distribute this mod, please:
keep this readme file without any alterations whatsoever (in case of just sharing this mod around)
give me proper credit (AJ_Lethal) for creating the mod
Seriously, respecting those conditions is not hard at all. Unless you're terminally dumb or a shameless, talentless hack.
Version 1.0 Rev. A

uploaded November 21, 2020

AJ_Lethal uploaded a new version. The new file is 1.24 MB.

Fixed missing menu name in FEDATA files

Initial version

uploaded November 15, 2020

AJ_Lethal uploaded initial version. The original file is 1.24 MB.