Need for Speed High Stakes Downloads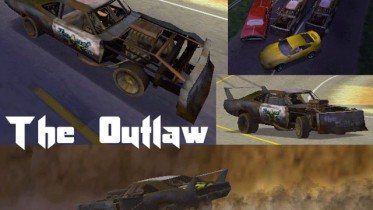 Author:
AdR
Added on: May 3, 2002
Viewed: 6,918 times
Downloaded: 1,486 times
Share this car:Click to copy URL
Coming right out of the wastelands of a not so distant post-apocalyptic future, here's The Outlaw. He doesn't knows any rules and has a total disrespect for laws, the only things he care about is to have a full tank and drive to survive! And be warned: this guy hates riceboys.
Damage
Yes
Convertible
No
Dashboard
None
Class
AA
Vidwall
Yes
Serial #
39
Windows
Clear
Licence Plate
None
Top Speed
200 mph
320 kmh
Polycount
0
Driver
Animated