Need for Speed Hot Pursuit Downloads
Rocky Pass Winter Version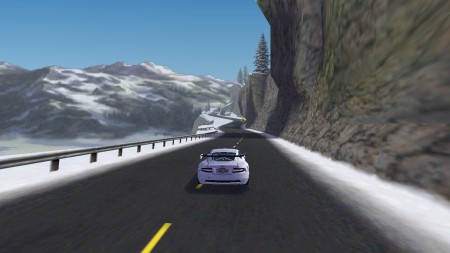 Version Hot Pursuit
Original Track Rocky Pass
This track is Rocky Pass Winter Version, as the name says this is Rocky Pass during the winter with snow, created simply by changing the original textures of Rocky Pass with those of Summit and polygon flags from grass and dirt surface to snow surface.

To install it put "trk003" folder that you find in the downloaded Zip file into "C:/Program Files/Electronic Arts/Nfs3/Nfs3/Gamedata/Tracks" and replace the existing one.

A slide is also available named "t3_00.qfs", that will appear on the screen before every race, when the player car you are using does not have one, to insert in the path "C:/Program Files/Electronic Arts/Nfs3/Nfs3/Fedata/Art/Slides".

You can find many other addons for Need for Speed III created or converted by me on the NFS Cars website by clicking on this link http://www.nfscars.net/need-for-speedhotpursuit/1/downloads/list/tracks/2/author/opus-iv/3350/

Visit my Youtube channel "Opus IV Gamer" (https://www.youtube.com/channel/UCoIje9MbCb2TOtrMmGttYNg) to see a lot of videos that I made on Need for Speed III Hot Pursuit and don't forget to subscribe to it for new coming videos.

Here a video taken from my YouTube channel of a tournament competition made entirely on this track featuring an Aston Martin DB7 V12 Vantage GT https://www.youtube.com/watch?v=FSZHcmQdn1k