Need for Speed Carbon Downloads
Mini Pack #4:Volkswagen Edition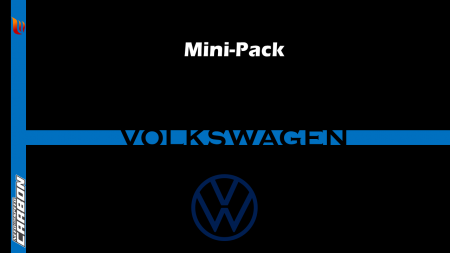 This car replaces None (Addon car)
As a promise, Behold! 3 amazing Volkswagen, one of them was cutted, the second is a bus and the third one is the R version of the Scirocco. Hope you like it!! The cars are distributed in Tier 1, 2 and 3, of course this is the forty-second add-on pack and fourth mini-pack.
Contains the following cars:
Volkswagen Scirocco R (Tier 3)
Volkwagen Station Wagon Deluxe Type-2 (Tier 1)
Volkswagen Golf GTI (Tier 2)
Any ideas for the next mini-pack?
Next projects? Check bellow:
Lancia Delta HF Integrale
Peugeot 206 RC
DeLorean DMC-12
Dodge Pack (out next week!)
SAAB 9-3 Turbo X
Noble M600
BMW M4
Audi R8 V10 plus
SRT Viper GTS
Subaru Impreza WRX STI (BONUS of the week)