Need for Speed Carbon Downloads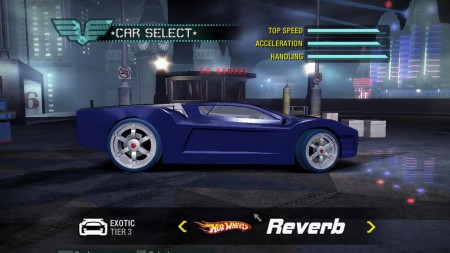 Added On November 20, 2020
Version Carbon
Brand Auto Union
This car replaces None (Addon car)
These are converted from: Hot Wheels: Beat That! Hot Wheels: Track Attack
Replaces: Nothing
Car folder name (XName):
16 Angels Beat That (16ANGELS)
16 Angels Track Attack (16ANGELSTA)
Hot Wheels Drift King 24/Seven (24SEVEN)
Bassline (BASSLINE)
Battle Spec Beat That (BATTLESPEC)
Battle Spec Acceleracers (BATTLESPECMK2)
Bone Shaker (BONESHAKER)
Bully Goat (BULLYGOAT)

Chicane (CHICANE)
Cool One (COOLONE)
Covelight (COVELIGHT)
Da Kar (DAKAR)
Diesel Boy (DIESELBOY)
Formul8r (FORMUL8R)
Hollowback (HOLLOWBACK)
Jackhammer (JACKHAMMER)
Mid Drift (MIDDRIFT)
Mst Suzuka Beat That (MSTSUZUKA)
Mst Suzuka Velocity X (MSTSUZUKAVX)
Muscle Tone (MUSCLETONE)
Nitro Door Slammer Beat That (NITRODOOR)
Nitro Door Slammer Track Attack (NITRODOORTA)
Red Baron (REDBARON)
Reverb Acceleracers (REVERB)
Reverb Battle Force 5 (REVERBBF5)
Chevrolet Shadow Mk II (SHADOWMKII)
Spectyte Acceleracers (SPECTYTE)
Spectyte Beat That (SPECTYTEBT)
Spectyte Race Off (SPECTYTERO)
Super Tsunami (SUPERTSUNAMI)
The Demon (THEDEMON)
Customization:
Almost all of these are fully customizables
What Is New?

The olds one are completely reworked except the brutalistic, didnt bother in that one
Bugs:
Some of the cars have fucked normals (Specially Bully Goat)
Broken lods cause decimate of blender


Credits:
alexmarcum010203 for ripping Hot Wheels: Beat That! models
ValkenVugen for ripping Hot Wheels: Track Attack models, Hot Wheels: Race Off, The rubber of his Low Poly High Voltage (I used it for some cars), Low Poly Bassline and Low Poly Reverb.
nfsu360 for CarToolkit and Vlted
Oleg Melashenko for Zmodeler
RedPilot for ideas and emotional help?
AlbinoBuffalo80/Me for converting all of them
M1M4/M1guel M4rtinez for vinyls of Bassline (Teku), Hollowback (Acceleracers Metal Maniac), Jackhammer (Acceleracers Metal Maniac), Battle Spec (Acceleracers for movie one), Covelight (Silencerz), Reverb (Acceleracers Teku And Acceleron), Spectyte (Acceleracers Teku)
Unknow User for drone vinyl of bassline
Mati The Mudkip for smoothing multiple models (Bassline, Reverb and Red Baron)
axxl for Battle Spec Movie Model and cm5 wheels used in several cars of this pack
File is too big so i uploaded it in other page: http://www.mediafire.com/file/o7l49mbfjlkaq74/Hot_Wheels_Car_Pack_Carbon.7z/file
Also, if you are a hater and came here for rating, do me a favor, shut the fuck up and suck your own dick if you even have one, i aint giving a shit