Need for Speed Most Wanted Showroom
Sgt. Drifter's Old NFSMW Stuff (A Comic Strip)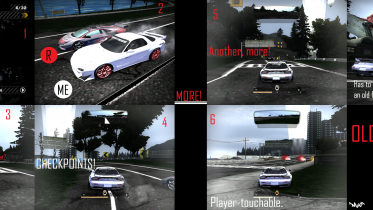 Me and my Reventon friend were doing a free run and we found an unknown race, so we decided to check it out.
Read the stuff carefully. Numbers are provided.
Also anyone knows how to put it into 1.3? I think there was a way on YT.
My own MW comic strip. XD
Sorry if the words are too small, also did you notice the new backlights of my RX-7?