Need for Speed Most Wanted Showroom
LRF Modding's Ford Escort RS1600 Mk.I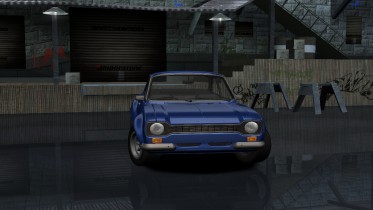 So, here it is,the last 2019 Car Mod made by me. The 2019 has been insane for me. Finally learned how to properly [kinda] convert a car from different games. In 2020 More car projects will be made if everything goes to plan. Not promising anything,since i'm lazy...like all of us...maybe?

Anyways, i have also uploaded close to 900 Showroom cars,which is totally nuts [Even they are useless,but that's what i do]. Here's a list of how many cars were uploaded in every month:

January: 42
February: 17
March: 63
April: 104
May: 73
June: 98
July: 39
August: 51
September: 40
October: 204 [Record]
November: 73
December: 63

867 Cars Together. It will be a lot harder to find cars in 2020...

Alrighty,this is the last car of 2019.
1970 Ford Escort RS1600 Mk.I
Car is converted from Need For Speed Shift 2 Unleashed. Car replaces Lotus Elise.
I don't know if this car is going to be a download since it's missing:

- Driver
- Brakelight textures
- Headlight textures
- Has brake problems [Not actually in ATTRIBUTES,but in the wheels]
Has racing liveries in bodykits
Doesn't support Spoilers,Hoods And Roof Scoops
Vinyls? Maybe gonna add them
Costs 73,000$ In the Car Lot. [Forza Horizon 3 Price]


Includes 512x256 HD Manufacturer logo and 1024x256 Secondary Logo.
Special Thanks to Rauny_noobexX for tips and tricks. Thanks Mate : >