Need for Speed Projects
Need For Speed Most Wanted Hybrid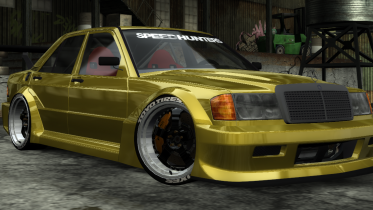 This is my NFS MW overhaul project.

It will aim at making NFS MW less ricey while having only cars with production date up to '05. No '06 or later cars, at least in this project!



Goal list (** means numbers or percentage can vary at the end):



- 53 cars, such as Nissan Silvia S15, Mercedes Benz 190E or BMW M3 E46 (89% done) **

- Tuner parts, ported from different games and/or handmade (~5% done)

- More parts than in base game (0% done)

- More rims (adding instead of replacing) (0% done)

- Misc. section replacing roof scoop section (1% done)

- More vinyls (in 1024x1024 quality of curse) (10% done)

- Texture tweaks (1% done)

- Vlted edits (~70% done) **

- Diverse cop cars (94% done)

- Diverse traffic cars (18% done)

- Cop system overhaul (100% done)

- Traffic pattern/density overhauled (100% done)



This project is going for around 1/2 of a year rn, and it's nowhere near finishing.

If anyone wants to help me with modeling (or just scaling Forza/NFS bodykits to existing cars), just hit me up in the comments or DM's.



Enjoy your stay!