Need for Speed Projects
Bugatti Centodieci (Extra Customization)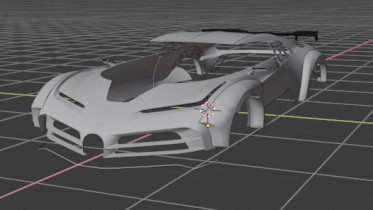 Due to too few mods of fully-customizable hypercars for NFS games and the fact that vast majority of them are privated by the creators, I decided I would try my hand on making one instead, and if it succeeds, I will upload to the public. This is my first one, with the Bugatti Centodieci from CSR2.



Here is my goal for the customization:



Body kits: at least 1 (include widebody)

Spoilers: Custom (and possibly base game spoilers if possible)

Roof scoops

Hoods (stock, stock+painted inlets, painted+stock inlets, painted+painted inlets)

Rims (custom and vanilla)

Performance

Paint (gloss, metallic, and custom support)

Vinyls (might not be able to remap base-game vinyls but I will try vinyl support)

Window Tint

Custom Guages



Extra Customization goal:



Taillights (color-tinted such as blue, green, gold, cyan, lime, etc)

Interior (colored such as blue, green, gold, cyan, lime, etc)

Brakes (caliper colors)



If I succeed in the above, I might try the following:



Headlights (color-tinted, much like the taillights)

If anyone is willing to help out, let me know and we can work on this together.