Need for Speed Projects
Volkswagen Golf GTI Rocket Bunny (NFSMW)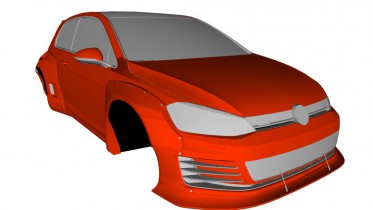 New Golf GTI with Rocket Bunny bodykit from NaturalMotion's CSR Racing 2 mobile game. I know that CSR 2's models are high poly so the game (NFS Most Wanted) can even unload textures (depending on other mods installed, though it can be temporarily fixed by enabling "ExpandMemoryPools" in NFSMW Extra Options), but I'm interested to get to convert this Golf GTI.
This will take a while or more than should. It will replace original Golf GTI.
This project has been completed and is available for download!
Download now!