Need for Speed World Downloads
Immersive Seasons Overhaul - Summer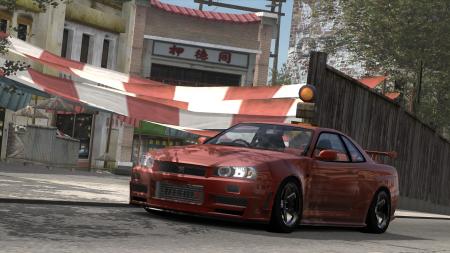 Version World
File Size 18.21 KB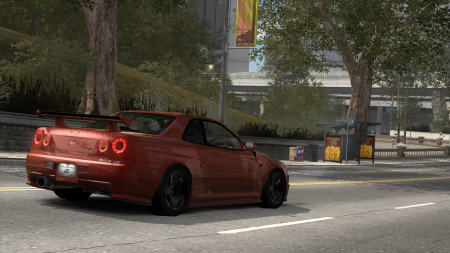 Need For Speed: World
Immersive Seasons Overhaul - Summer
by TerraSphere_385
Credits to flame for his awesome screenshots. Thank you, mate!
FEATURES:
Summer Effects
Reworked Summer Ambient Sounds
Reworked Summer Emitters
Improved Color Curve
Screen Filter Remover
Immersive Lighting Overhaul 7.0
Reshade (Optional, drops only 1-3 fps)
Yellow Headlights (Optional)
Cop Strobe Lights (Optional)
Season-based Lighting Presets
Changes compared to NL6.0:
Added better lighting effect on cars
Removed dependence on ReShade for color adjustment
Faster performance
Summer season-based lighting
For better graphics and performance, I recommend changing the following settings within the UserSettings.xml. It can be found here:
C:\Users\"InsertYourUsername"\AppData\Roaming\Need for Speed World\Settings
And these are the recommended settings:
> Visual Treatment ON
> Overbright OFF
> Post-Processing OFF
> Motion Blur OFF (Optional)
HEALTH WARNING:
Modded cop strobe lights may cause seizures. You may install modded strobe lights if you have no history of seizures, but it is recommended to play without them for your safety.
BUGS:
Sometimes the weather will "jump" to the next weather. This is a limitation of the game engine as it is not designed to smoothly transition to the next lighting set and cannot be fixed.
Tunnels become dark when you enter one at night. I still haven't found the source of this issue.
WHAT YOU NEED:
Archive Extractor (WinRAR, preferrably)
NFS-VLTEd
NOTE BEFORE INSTALLATION:
If you get the error message:
The node 'ABCD' already contains the 'XYZW' field.
Ignore it and close the error window. It won't cause any game-breaking bug.
INSTALLATION:
If you don't have an archive browser, here's a download link: https://rarlab.com/download.htm
If you haven't downloaded NFS-VLTEd, here's the download link: https://nfs-tools.blogspot.com/p/downloads.html
Extract the files wherever you want. For your comfort, there will already be steps for installation of the mod.
1. Open NFS World on your VLT-Ed.
2. On NFS-VLTEd, click File > Import > ModScript and browse for the ".nfsms" file within Step 1 folder. Select and install.
3. Once more, click File > Import > ModScript and browse for the ".nfsms" file within Step 2 folder. Install.
4. Once you are finished importing the files, click File > Save on your NFS-VLTEd.
You may now play the game with the modded lighting.
If your game can handle it, you may install one of the two graphic enhancers included in this archive. Installation instructions are included in its respective folder.
TOOLS USED:
Adobe Photoshop CS6 for tuning the colors
Microsoft Excel for color calculations
NFS-VltEd v4.6 by nfsu360
CREDITS:
Wikipedia for accurate lighting colors
uigradients.com for artistic colors
Gran Turismo Sport & Forza Horizon 4 for lighting inspirations
NFS Modding Community
Final Remarks:
You may now post my mods in other sites without my permission. However, kindly credit me for the work, no matter how miniscule this mod is. It helps a lot in maintaining the modding community's sense of camaraderie. Hopefully, with enough time and effort, more talented people will be inspired by the community to join us in modding NFS. More talented people means more mods. More mods means better mod quality and more fun time for all of us. And that talented person could be you.
To all the people who graduated from NFS modding, thank you for your hardwork. To all of you who are now working at game companies, congratulations! I'm really glad your time and skills were of value to your personal life. Your creations inspire us, even to this day.
- TerraSphere_385