Need for Speed Underground 2 Downloads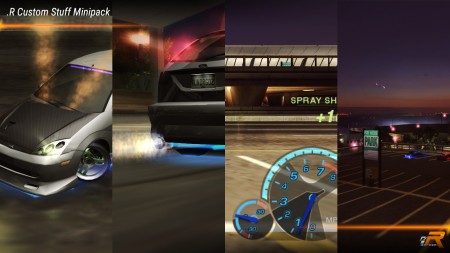 Views 3,815
Downloads 479
File updated on: August 13, 2023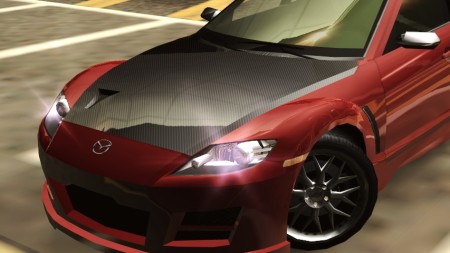 Features:
Includes the following:

New carbon fiber texture (includes 1024x1024px version)

New car bottom texture
Improved rim textures/masks
New exhaust flames
Expanded customizations:

Spoiler removal
"Null" roof scoop for sunroof deletion on some cars
8 new neon styles
6 new headlight color styles
16 new nitrous purge styles
4 new gauge colors (only selectable through Debug Car Customize -you can enable it via Extra Options-)

Global neon and shadow textures (Aero_'s HD Content Support is bundled in with its corresponding settings and will install automatically alongside them)
PLUS Sky Textures (2 variants)
New license plate material (brighter)

Installation:
Extract the archive contents to a folder
In Binary 2.5.5 or greater, click on "Launch Binary For Users" (left big button) and open the .R Custom Stuff Minipack for NFSU2 Installer.end file. Follow the on-screen instructions and save when prompted.
Used tools:
GIMP | DXTBmp | Binary
Copyrights/permissions:
If you would like to modify and/or distribute this mod, please:
keep this readme file without any alterations whatsoever (in case of just sharing this mod around)
give me proper credit (AJ_Lethal) for creating the mod
Seriously, respecting those conditions is not hard at all. Unless you're terminally dumb or a shameless, talentless hack.
Version 1.25

uploaded August 13, 2023

AJ_Lethal uploaded a new version. The new file is 3.82 MB.

-added 1024px version of carbon fiber texture

Version 1.2

uploaded August 1, 2023

AJ_Lethal uploaded a new version. The new file is 3.82 MB.

-added new license plate material
-tweaked presetrides for custom wheel textures (so Rachel's 350Z keeps the golden wheels, for instance)

Version 1.1

uploaded July 24, 2023

AJ_Lethal uploaded a new version. The new file is 3.78 MB.

-added expanded customizations
-added global neon and shadow textures

Initial version

uploaded July 7, 2022

AJ_Lethal uploaded initial version. The original file is 3.64 MB.