Need for Speed Underground 2 Downloads
Yochi's NFSU2 RIms Pack 1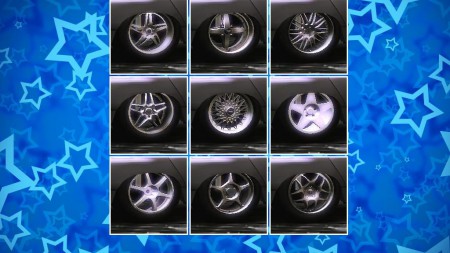 Views 2,918
Downloads 431
Version Underground 2
File Size 1.71 MB
These rims were converted from NFS Undercover, Forza Motorsport 4 and Forza Horizon 3 by YochiThMaster333 aka Eevee (me).
Rims included:
5Zigen: Savini S16, Work Equip 01, Iforged Emotion
Rota: Blitz Techospeed Type 03, Unknown BBS rims (taken from BMW M5 E28), fifteen52 Monoblock Tarmac, Tenzo R DC6 V1
Work: Enkei JS3, HRE 541
How to install:
Download and install Memory Patch by UnDErgrOUnD
Extract WHEELS folder into NFSU2 game directory/CARS
With NFS TexEd, open TEXTURES.BIN in CARS/WHEELS folder, find and import all textures from "Rim Textures" folder. Save.
While NFS TexEd is still running, open GlobalB.lzc in GLOBAL folder, find texture ID 85, and import UI_LOADING_BG.dds. Save.
Run the game and try new rims.
FAQ:
Q: What is game directory?
A: That's the folder where your NFSU2 installed
Uploaded on:
nfsaddons.com (this site)
nfscars.net
nfsmods.xyz
Please don't reupload to these sites.
Thanks to:
nfsu360 for his NFSU2 ModTools
Oleg M. for Zmodeler